Are you down? Troubled? Do you need a helping hand? Is nothin' – whoa, nothin' going right? Are you chapped because I just earwormed you with James Taylor?
Well, nut the hell up.
Did you think I was going to give you something helpful? Have you not been paying attention? That's what therapists are for. Them, and those little zen gardens for your desk with the little tiny rakes – you know what's fun? Throwing those at people. That sand is a nightmare to get out of your hair.
Five reasons you should stop giving a f*ck right now:
     1. Not everything is what it seems.
It's not your imagination. Well, maybe that is. But not this: toilet paper HAS actually gotten smaller. Squares that were 4.5 X 4.5 in 1999, are now up to a half inch shorter, wider, or both. That's not all – the cardboard rolls have increased in diameter and the number of sheets has gotten smaller. So, the double rolls you are now paying more for are closer to standard rolls from a decade ago. FYI. I'll wait here while you absorb that.
The practice of selling less paper for the same price is known as "desheeting,"
Two thumbs….down. Ew.
2. There will always be haters….
Your "thang" might be naval fluff collecting. Graham Barker, Guiness World Record holder, has been collecting his since 1984, taking only a brief, 90 day hiatus in 2001, when his new fame and celebrity status overwhelmed him hahahahahahaha no that's not true he never stopped not even once.
image credit: graham's paddock
Don't let them stop you, either. Just do you.
3. …and people who try to ruin your day.
It could be worse. They could throw an alligator at you. A 23 year-old Royal Palm Beach man was arrested last month for throwing a live 3.5 foot alligator through a Wendy's drive through window. Fox 12 News reports that the man, who is out on bond, was charged with "aggravated assault with a deadly weapon, petty theft and unlawful possession and transportation of an alligator." A judge has reportedly ordered that he is to avoid contact with any animals….other than his mother's dog.
Chin up. Things could be so much worse. What do you suppose that dog did to that judge?
4. Your friends will always have your back
Butt-chugging. Say it with me. It's not new, it's fairly self-explanatory, but just because I don't feel you've endured enough trauma for one day – butt-chugging is the practice of ingesting alcohol, cough syrup or small mixed-breed dogs in one's anus.
(just kidding about that last one)
They did not offer this service when I was in college.
Nope, we thought that drinking beer with a HAT was clever.
I can't think of a better way to pick up women – I know I'd be totally into a guy who walked up to me at a party and offered to pour a drink up my ass.
But this one time? At a One-Direction Concert….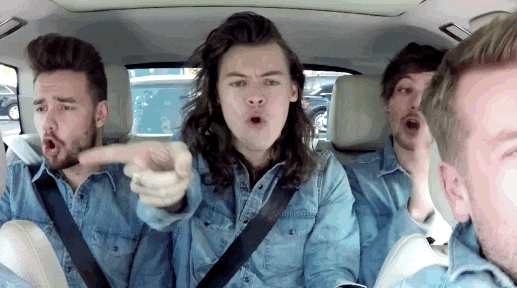 What? Sorry. Right. Your true friends will always have your back.
5. And it will all work out in the end.
This guy makes more money than you, probably.
Is it just me or did I devote 579 words to snarky ass jokes? *Sigh* Back to therapy….